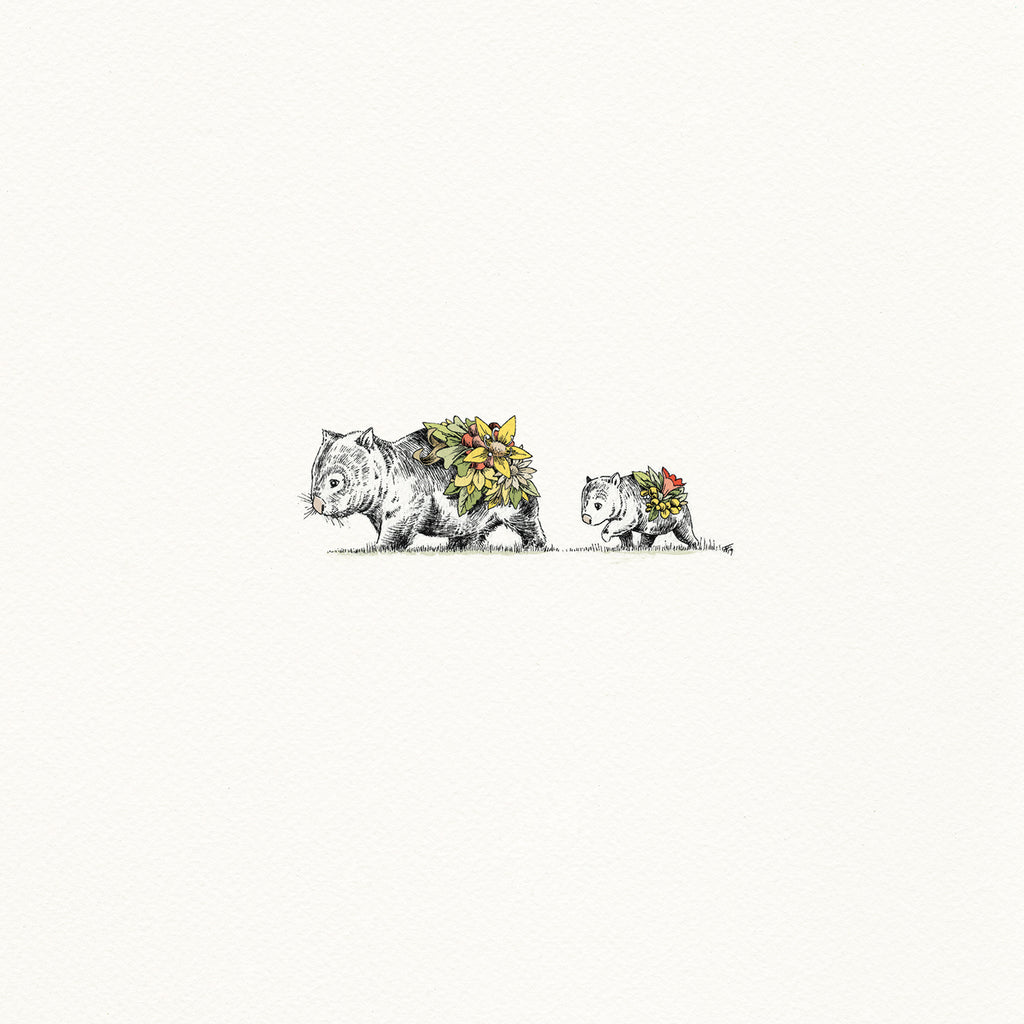 Wombat Walk - Artist Proof
$25 from the sale of this print is donated to Australian Wildlife Conservancy,
helping to protect Australian wildlife.
AWC is leading the charge against feral cats and foxes by building a network of large feral predator-free fenced havens, saving 100,000 native animals every year!



This print was previously sold in an edition of 24 – which have all been sold. The only print that remains is the Artist Proof.



An artist proof print has a connection to limited edition prints, however, it is not part of the numbered editions. The artist proof prints are used as a test print by the artist and kept for their personal collection. The signed 'AP' in the bottom corner signifies that the print is rare.

Details:
Artist Proof
Only 1 Available
297 x 297mm
310gsm 100% Cotton Archival Paper
Hand signed and dated by Nathan Ferlazzo.
Includes hand signed certificate of authenticity.
Frame not included.
This is an archival giclée print, individually produced by Nathan Ferlazzo. The paper is 310gsm 100% cotton rag crafted at the Canson paper mill in Annonay, France. Each print includes the Marini Ferlazzo embossment, validating it as an authorised giclée print that conforms to archival standards.
The copyright remains the property of Marini Ferlazzo upon sale