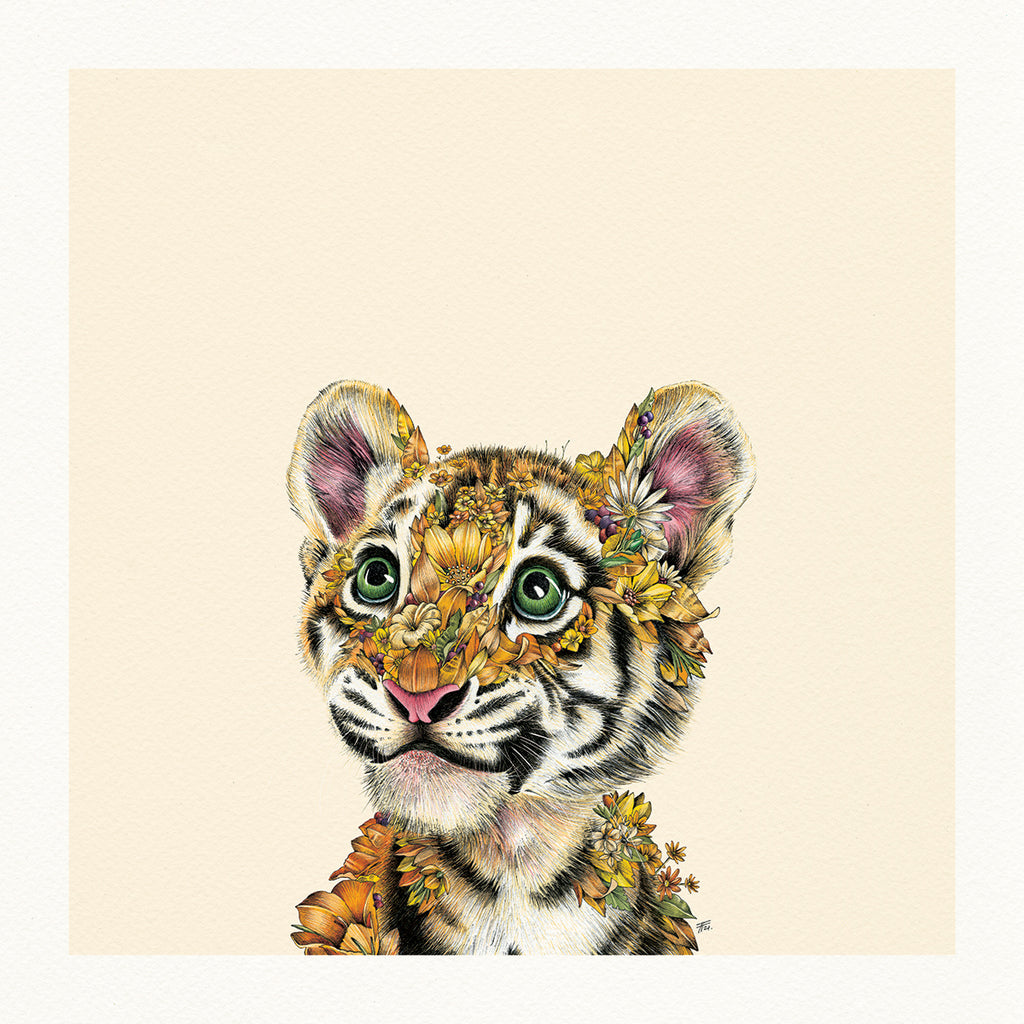 Tiger Cub - Giclée Print

$25 from every print sold is donated to World Animal Protection.
The tiger tourism venues in Thailand abuse and drug these beautiful animals for tourism display.  $25 could help World Animal Protection in Thailand to close down these cruel venues and change tourism practices.

Sizes:
297 x 297mm
Edition: 100
310gsm 100% Cotton Archival Paper
Individually hand signed by Nathan Ferlazzo.
Includes hand signed certificate of authenticity.

Frame not included.
This is an archival giclée print, individually produced by Nathan Ferlazzo. The paper is 310gsm 100% cotton rag crafted at the Canson paper mill in Annonay, France. Each print includes the Marini Ferlazzo embossment, validating it as an authorised giclée print that conforms to archival standards.
The copyright remains the property of Marini Ferlazzo upon sale