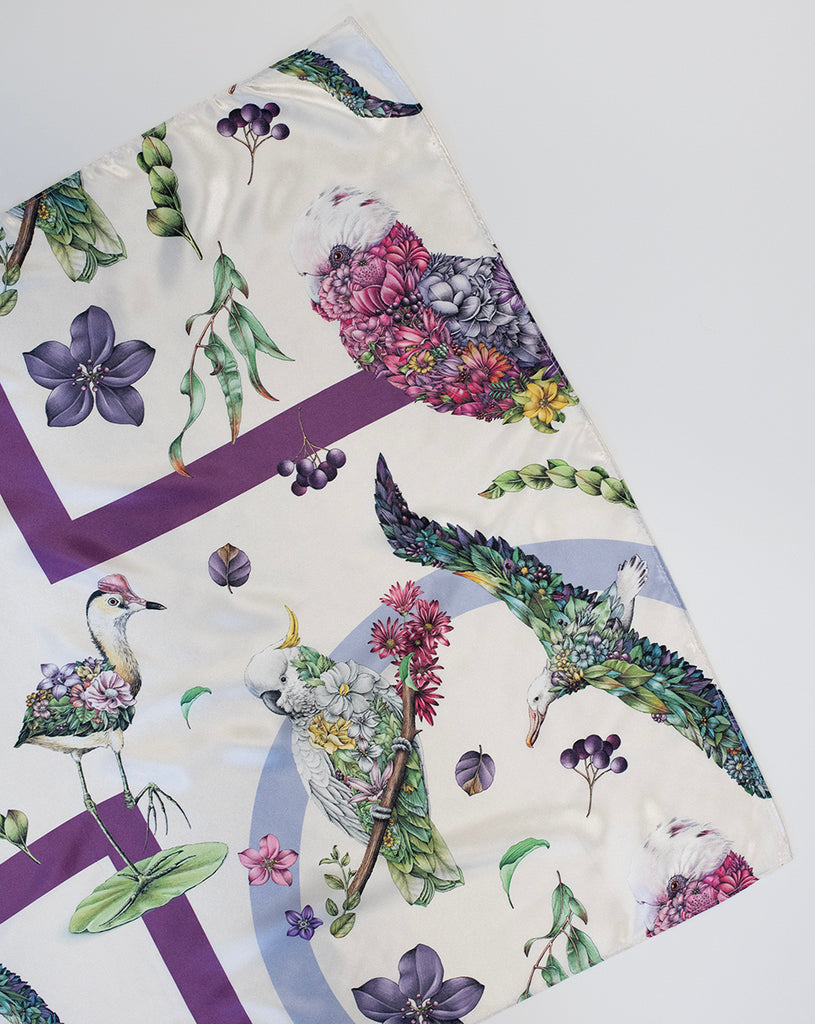 Scarf – Australian Birds
Our wildlife scarves are here! Featuring detailed flora & fauna illustrations, each scarf is limited to just 300 pieces.
• 60cm x 160cm
• 100% Polyester (Silk feel)
• Full colour print
• Limited to 300 Pieces
• Designed in Australia

FAQ:
Q: Why not silk?
A: Unfortunately, the caterpillars used to make silk (often referred to as silkworms) are boiled alive while still in their cocoons during the production process. Also, According to the Sustainable Apparel Coalition's Higg Index, silk has a worse environmental impact than synthetic fabrics.


A share of profits is donated to our conservation partners