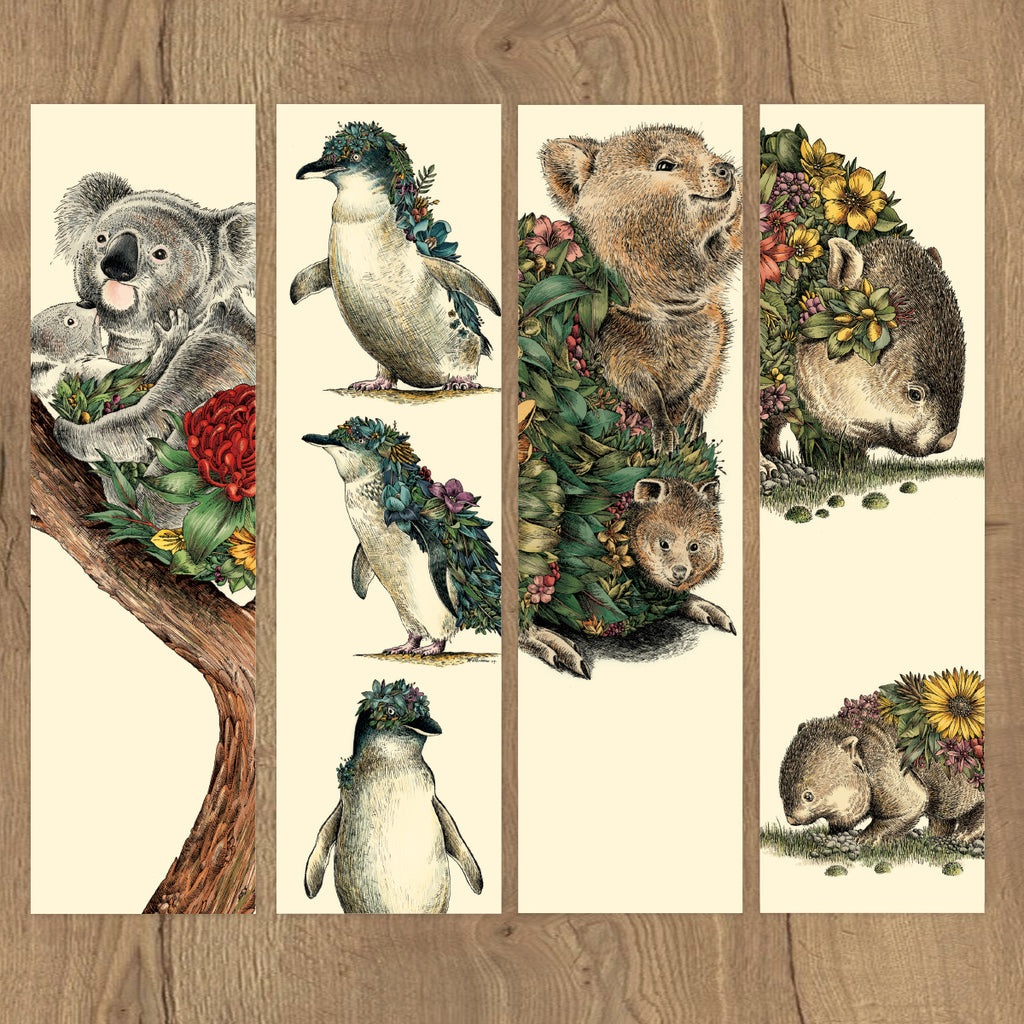 Australian Families - Bookmark Set of 8
This set of Australian made bookmarks are printed on 100% recycled paper. The set was designed in partnership with Australian Geographic, supporting their fundraising efforts for conservation projects around Australia.

The set makes a thoughtful gift or use them individually for special occasions throughout the year.

8 x Bookmarks
- Wombat & Joey
- Echidna & Puggles
- Bilby & Joey
- Quokka & Joey
- Penguin Parade
- Koala Cuddle
- Kangaroo & Joey
- Dingo & Pups

Made in Australia
100% Recycled Paper
A share of profits is donated to our conservation partners