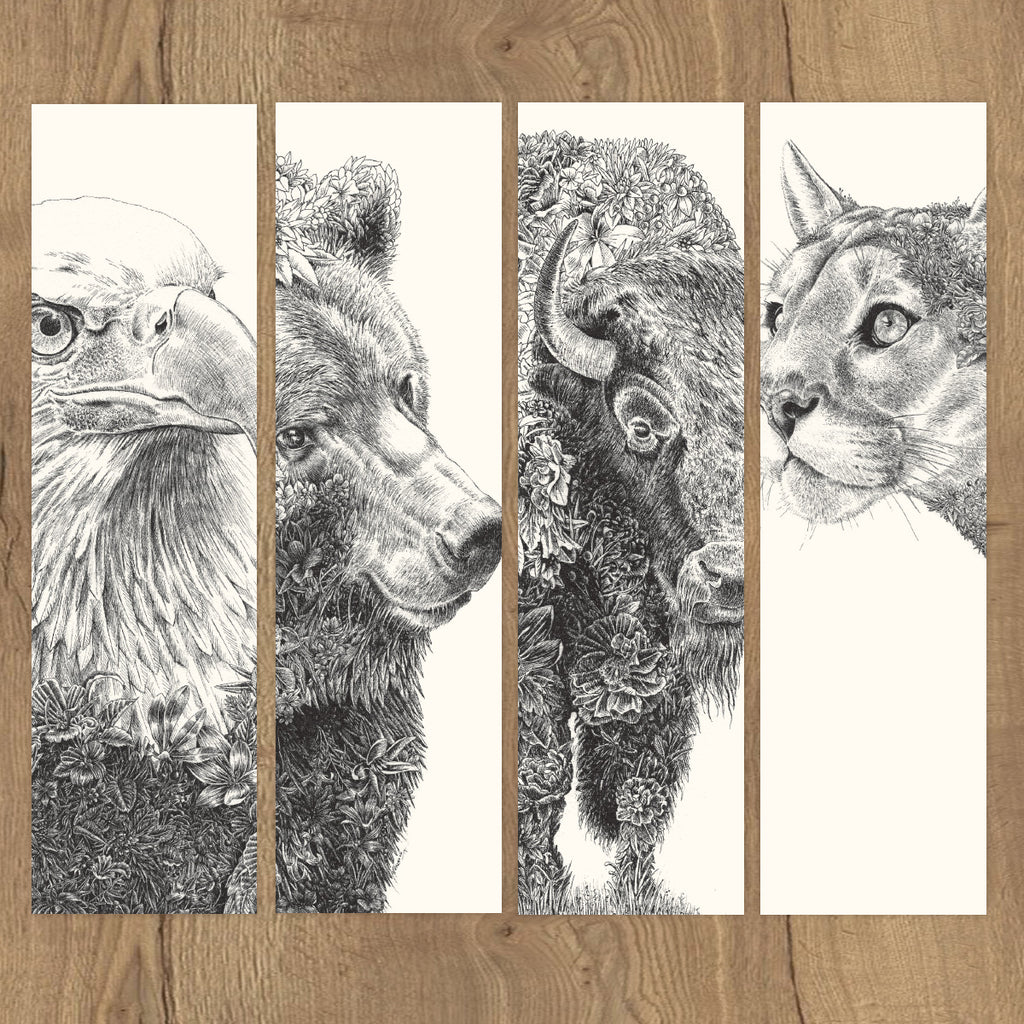 North American Wildlife - Bookmark Set of 8
Our newest collection of North American animals are now bookmarks!
The set supports World Animal Protection and highlights some of North America's most iconic species. Each bookmark has a species description on the back. The set makes a thoughtful gift or use them individually for special occasions throughout the year.
Set includes:
8 Bookmarks
- American Bison
- American Red Squirrel
- Bald Eagle
- Brown Bear
- Cougar
- Elk
- Gray Wolf
- Moose
50mm x 180mm
100% Recycled 300gsm card
Designed & Printed in Melbourne

A share of profits is donated to our conservation partners