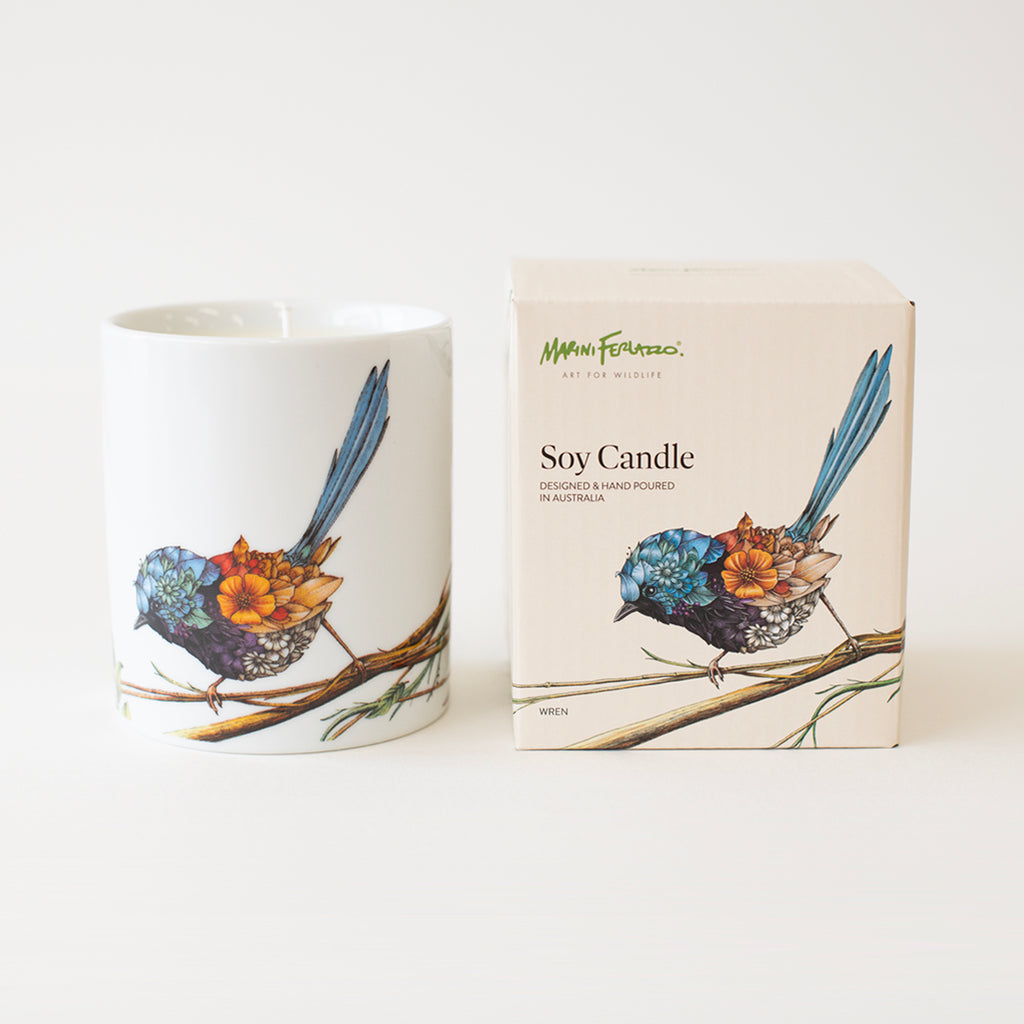 Soy Candle – Wren
Our Morning Bushwalk scent captures the fresh, earthy woody aroma of eucalyptus touched with notes of rose geranium, lavandin and the most delicate hint of lime.
Hand-poured in Melbourne, our soy wax candles use 100% plant-based fragrance & essential oils, with no harmful chemicals.
Each candle is hand-poured and packed in a gift box at our Melbourne studio, and as always, a share of profits from every sale is donated to wildlife conservation.


• Porcelain Vessel - D 7.5cm x H 9cm
• Soy Wax
• 100% Plant-based Fragrance & Essential Oils
• Lead-free Cotton Wick
• Approx. 40hr Burn Time
• No Lab or Synthetized Ingredients, Components or Isolates
• No Phthalates
• Palm Oil Free
• Vegan
• Hand-poured in Melbourne
A share of profits is donated to our conservation partners

The copyright remains the property of Marini Ferlazzo upon sale