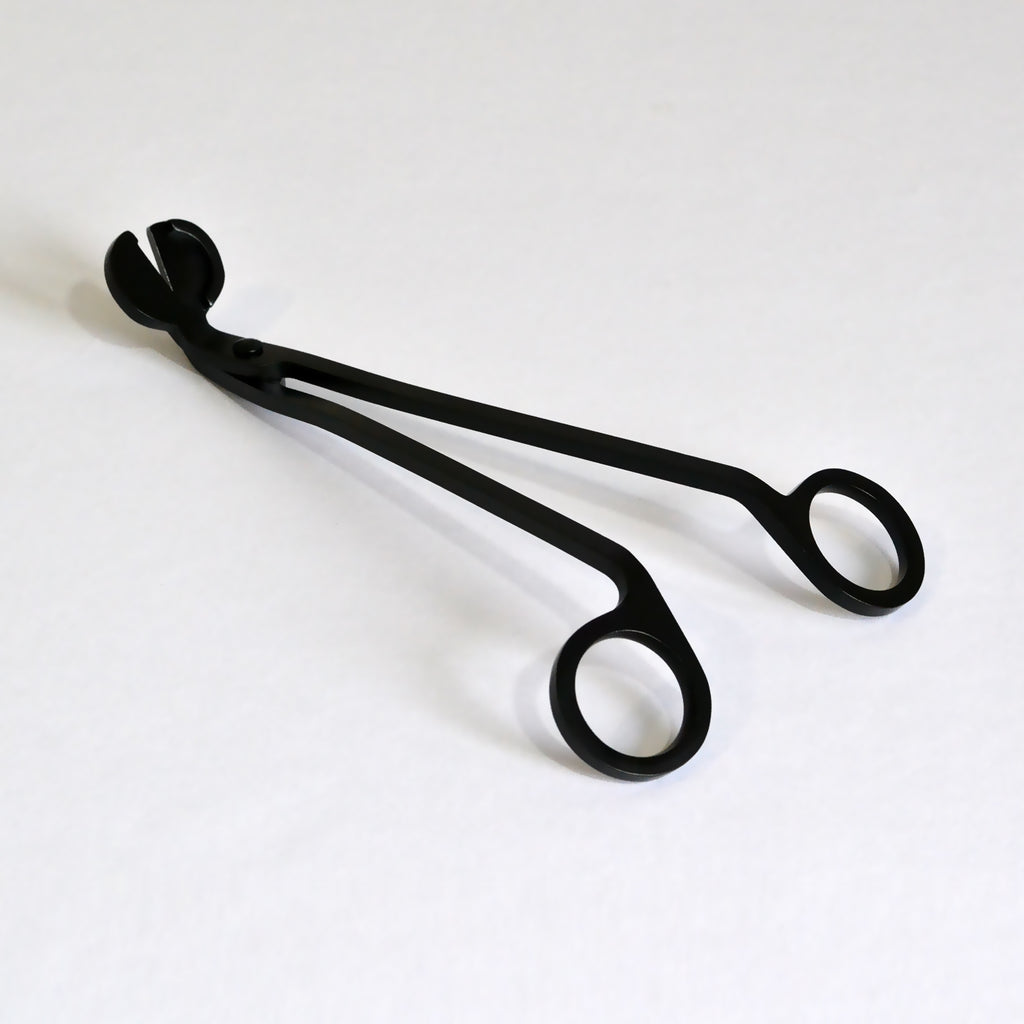 Candle Wick Trimmer - Matte Black
Keep your candles burning perfectly with a wick trimmer. We recommend trimming your candle wick to 6mm before burning. We use 100% cotton, lead free wicks. Sometimes you will notice a 'mushrooming' of the wick. To provide the cleanest burn possible, we recommend you remove the black 'mushroom' before burning and periodically during the burning. 
Colour: Black
Material: Metal
Dimensions: L: 18cm W: 6cm H:2.5cm

We try our best to reduce unnecessary packaging and waste, so we've kept the packaging simple for this product – just tissue paper and kraft paper.