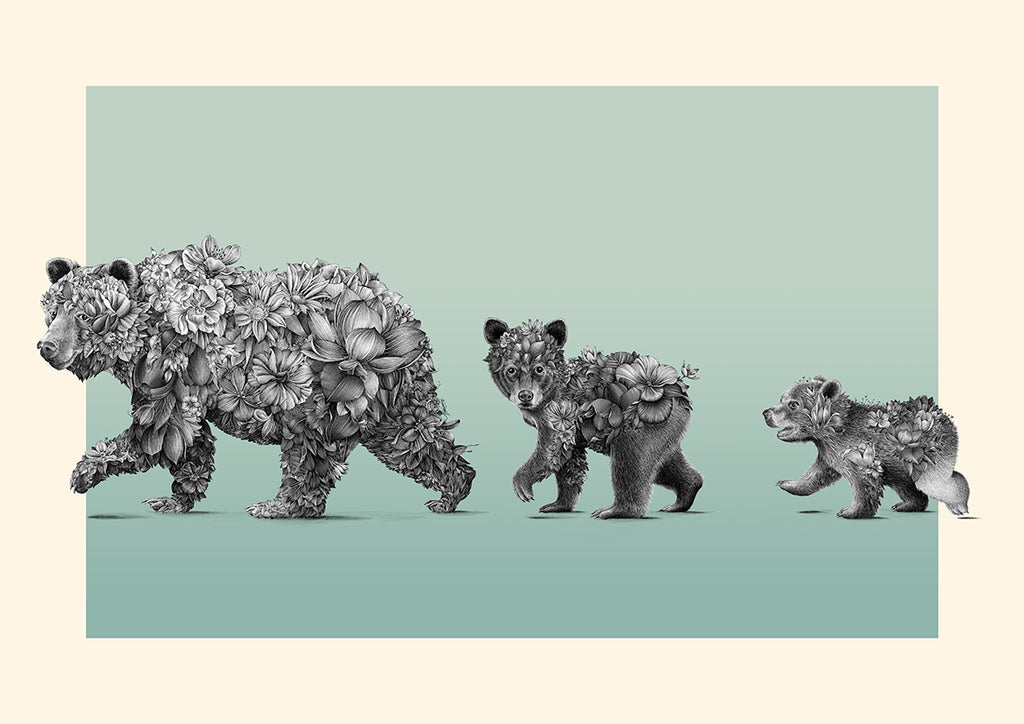 Bear & Cubs – Special Edition Print

$25 from each print purchased is donated to Animals Asia. Fundraising proceeds helps sustain Animals Asia's programs.

LIMITED TO ONLY 10 EDITIONS.

Sizes:
420 x 594mm
Edition: 10
310gsm 100% Cotton Archival Paper
Individually hand signed and numberd by Nathan Ferlazzo.
Includes hand signed certificate of authenticity.
Frame not included.

This is an archival giclée print, individually produced by Nathan Ferlazzo. The paper is 310gsm 100% cotton rag crafted at the Canson paper mill in Annonay, France. Each print includes the Marini Ferlazzo embossment, validating it as an authorised giclée print that conforms to archival standards.
The copyright remains the property of Marini Ferlazzo upon sale