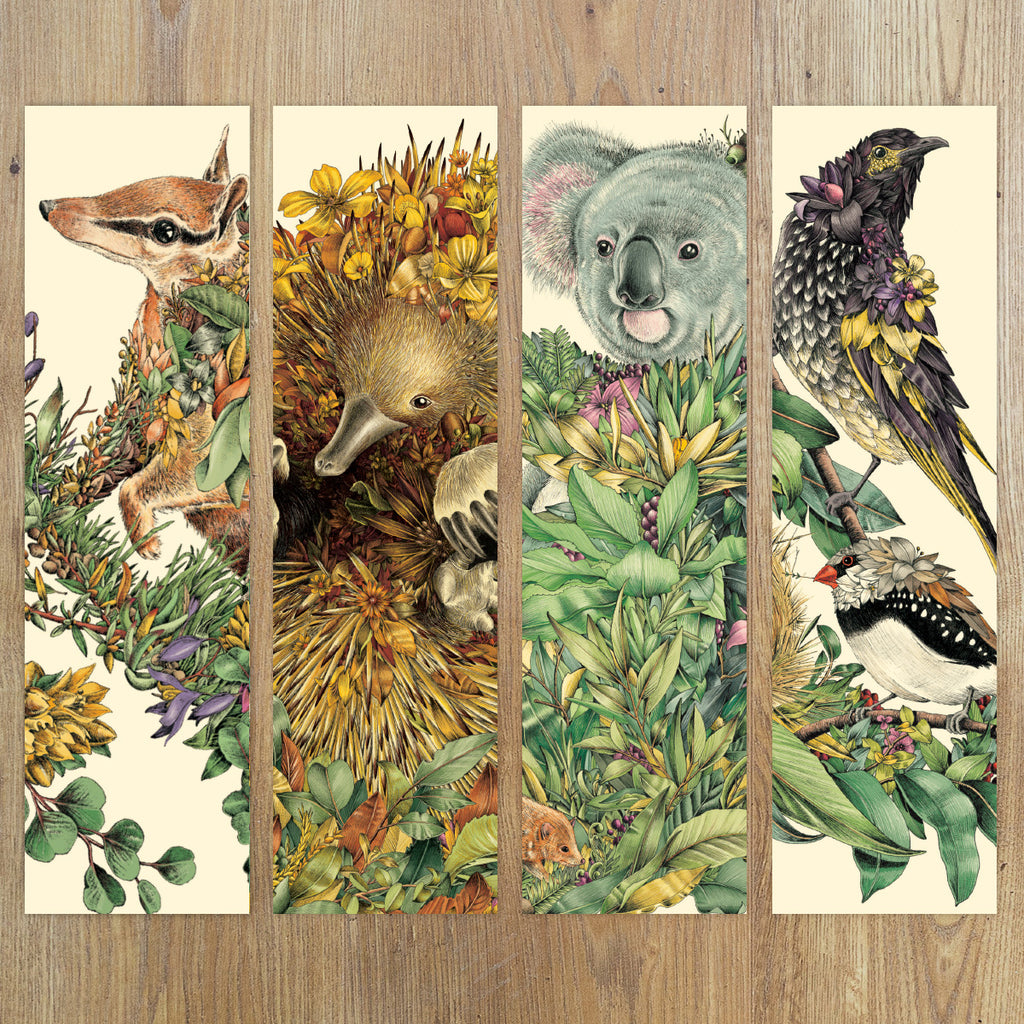 Australian Adventure - Bookmark Set of 13
This set of Australian made bookmarks are printed on 100% recycled paper and feature illustrations from the children's book 'Nelly the Numbat', by Nathan Ferlazzo. The set was designed in partnership with Australian Geographic, supporting their fundraising efforts for conservation projects around Australia.

The set makes a thoughtful gift or use them individually for special occasions throughout the year.

Set includes:
13 x Bookmarks
- Numbat
- Echidna
- Gang-gang cockatoo
- Dingo
- Wedge-tailed eagle
- Laughing Kookaburra
- Koala
- Sea Lion
- Regent Honeyeater
- Red Kangaroo
- Emu
- Platypus
- Tasmanian Devil

50 x 180mm
Made in Australia
100% Recycled 350gsm Stock

A share of profits is donated to our conservation partners